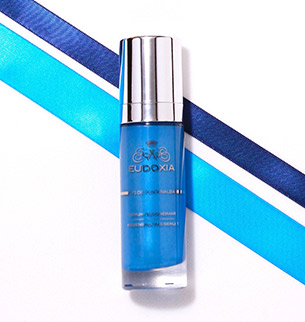 In order to prevent and fight effectively against the effects of skin aging, it is essential to follow a daily care ritual to stimulate, moisturise and protect the epidermis.
The "Lys de Fontanalba" skincare Line, rich in natural ingredients from the shores of the Mediterranean Sea to the Mountains of Mercantour in the Southern Alps was conceived and designed to constitute a routine daily beauty routine in a few steps and suitable for any skin type.


This first step is to tonify and stimulate the epidermis while providing the necessary necessary for the regeneration of cellular tissues. Our Regenerating Serum will fulfill this initial function.
Rich in Hyaluronic Acid, Royal Jelly, Extracts of Rosemary and Marine Algae, a few drops will offer an intense regeneration before the application of the "Lys de Fontanalba" skincare cream of your choice.

A dry skin is subject to the appearance of premature signs of aging. Hydration is the essential step of the skincare ritual. The daily application of a skincare cream adapted to your skin type will enable you to effectively prevent and fight against the effects of aging.
The application of the Global Anti-Aging Cream with its rich texture is ideal for the skins in lack of hydration. Enriched with extracts of Mallow, Mimosa and Raspberry Seeds, it will restore firmness and elasticity and reduce wrinkles as the days go by.

The look and the smile make the charm and the beauty. Do not let fine lines, dark circles and puffiness damage these precious assets. The Eye and Lip Contour Cream will help prevent and alleviate the appearance of these signs of the time. Let the Cornflower extracts soothe the eye contour, Seaweed extracts and Vitamin E antioxidant properties will smooth out the eye and lip contour.